Icks Hickock, Anna Marie
Lecompton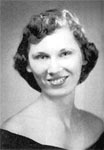 2004 Reunion
Family: Husband Harold, 2 children, 4 grandchildren
Notes of my life: Married 44 years. Stay-at-home-mom, but now have a cleaning business
Current Activities: working, helping take care of our little farm, having fun with the grandchildren.
Plans for the future: Taking more trips to Florida to see son and family. Looking forward to retirement some day.
Ingalls, Jon
Overland Park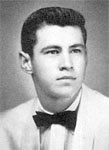 50th Reunion
Linda and I have two children and four grandchildren. We have lived mostly in Overland Park since graduation. We will be married 47 years in October. We enjoy traveling and spending time with our grandchildren. We recently added a "Goldendoodle Dog" to our family named Bridget. She enjoys traveling as much as we do. I retired five years ago from Valley View State Bank where I served as Vice-President of Consumer Loans. I still enjoy golfing with my Lawrence friends.
2004 Reunion
Family: Wife Linda, 2 children, 4 grandchildren
Notes of my life: Retired in April as Vice President of Valley View Bank
Current Activities: Golf and doing jobs around the new house
Plans for the future: Travel more
Memories from Lawrence High Days: Cruising the "square" and meeting my wife.
Ingerson Death, Vida
Eudora
Vida@sterlingsg.com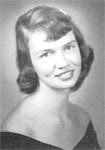 50th Reunion
I'm healthy and happy! I retired from nursing, hospital administration and working for my husband. We've been married 20 years. Don owns a company that has computerized the quality improvement for hospitals. I have four wonderful children and seven grandchildren. We love to travel all over the world and spend time here with family and friends.
2005 Newsletter
My husband, Don, and I live in Eudora and although he is working I am enjoying retirement.